3D five axis laser cutting equipment, as a laser processing equipment for cutting complex curved 3D parts, is a very effective processing method for high-strength steel structural components with complex contours, whether from a technical or economic perspective. Currently, it has been widely used globally, and the market demand is increasing.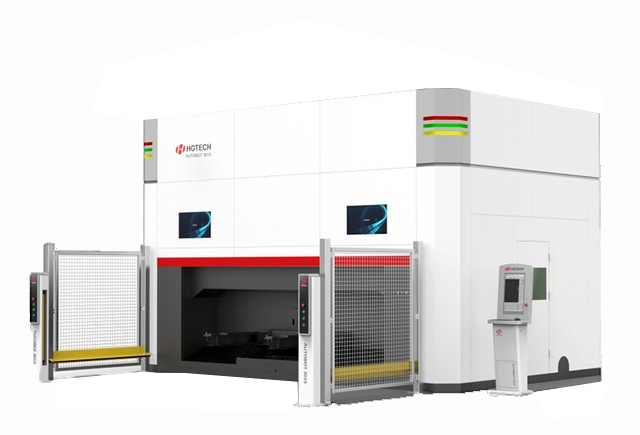 1.Industry Opportunities and Drivers for 3D Five Axis Laser Cutting Machines
The emergence and application of automotive hot forming technology have led to explosive market demand. In addition, the 3D five axis laser cutting machine to some extent represents the highest technical level of global CNC machine tools, with broad application prospects and market prospects. Major enterprises have increased research and development investment to seize the market, while driving technological progress and expanding the application range.
In the era of the pandemic, the global economy has rebounded, manufacturing investment has significantly accelerated, and the prosperity of industries such as laser equipment and industrial automation is constantly improving. Laser processing technology, with its advantages of fast speed, high accuracy, and good processing quality, is gradually replacing traditional processing methods and will occupy a more important position in various industries.
2. The widespread application of three-dimensional five axis laser cutting machines
The future market demand for 3D five axis laser cutting machines will be increasing, mainly reflected in the following major industries:
Sheet metal processing, for some high-precision and complex structural sheet metal parts, has the advantages of high cost-effectiveness and high performance, and is highly favored by sheet metal enterprises.
The growth in demand for automotive manufacturing, the creation of body curved structures, and the hot forming of automobiles has driven the sales data of three-dimensional and five axis cutting machines, which once led other industry data.
In industries such as chassis, cabinets, and elevators, high-performance one-time processing eliminates process complexity, and high flexibility solves the problem of cutting multiple materials, shortens the sampling cycle, and brings strong competitiveness to customers.
Petroleum pipes, three-dimensional five axis cutting can cut gradient type slits with outer width and inner narrow or outer narrow inner styles, making petroleum screen slits have better performance and is one of the typical applications in the petrochemical industry.
Agricultural machinery manufacturing, the mechanization and integration of agriculture have driven the great development of agricultural machinery. The high cost-effectiveness and technological flexibility of three-dimensional five axis cutting machines are very suitable for batch manufacturing and technological updates of agricultural machinery, which is deeply favored by agricultural machinery manufacturers.
3D laser cutting machines are also widely used in various manufacturing industries such as aerospace, automobiles and ships, machinery manufacturing, elevator manufacturing, advertising production, home appliance manufacturing, medical equipment, hardware decoration, fitness equipment, metal external processing services, etc. However, the most popular application is still in the automotive thermal formation.
3. Future Course of 3D Five Axis Laser Cutting Machine
The entry of hot forming technology into the automotive industry has made 3D five axis laser cutting machines an irreplaceable process in the automotive production process. With more and more car models adopting hot forming technology, more and more 3D five axis laser cutting machines are entering the automotive production line. At present, only high-end vehicles are used, but with the development of technology, Economy car and Alternative fuel vehicle will also use hot forming technology.
Currently, many laser companies are developing automotive thermal forming technology, such as Huagong Laser's AUTOBOT automotive 3D five axis laser cutting machine, Focus Laser's FK3015S automotive 3D five axis laser cutting machine, and Stark's STK-S-3015 3D five axis laser cutting machine, which have a relatively high reputation. Among them, AUTOBOT automobile 3D five axis laser cutting machine is the first set of special equipment for automobile Thermoforming in China, and its brand market share is the first. Huagong Laser is also constantly improving its relevant performance, giving it a unique national brand soul.