How Much Do Laser Cutting Machines Cost?
Laser cutting equipment can provide your company with a fast and efficient way to cut metal materials.
And laser cutting is known for producing accurate and precise cuts. Laser cutter prices and costs vary widely, depending on the power, type, and size of the laser.
On the other hand, the higher the wattage of the laser, the higher the cost. It depends on how you strike a balance between cost and utility.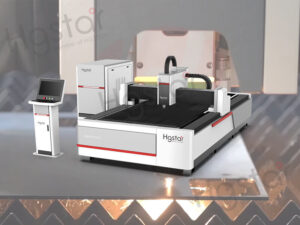 The Main Benefits of Fiber Laser Cutting
Fiber lasers have a higher energy conversion rate that can reach up to 30%, saving money on operation and maintenance.
The fiber laser metal cutter machine is designed with semiconductor modularity and redundancy, and the resonant cavity lacks an optical lens. As a result, there is no need to spend a significant amount of time starting and adjusting the machine prior to cutting work, which is incomparable among traditional laser machines.
In order to protect the focus lens and reduce part consumption, a protective lens is configured in the fiber laser head.
The laser head will not come into direct contact with the materials in order to avoid scratching them and to ensure a quality cutting effect.
Fiber lasers have the smallest kerf and thermal area, which maintains cutting stability and prevents material deformation.
Cutting accuracy of 0.2mm/min and fast cutting speed significantly improves the work efficiency of metal parts manufacturing.
The fiber laser cutting machine is both safe and environmentally friendly. There will be little pollution and noise, and the workshop environment will be well protected.
Do You Need to Invest in a High Watt Laser Machine?
High-wattage fiber laser metal cutting machines, on the other hand, are significantly more expensive than industrial metal cutting machines. The prices of some laser cutter models range from $4,000 to $25,000 USD.
Working with our team at HGSTAR Laser, we can help you find a price point that meets your needs. Prices for each HGSTAR Laser cutting machine model vary greatly.
When estimating the cost of a specific model, consider the wattage, work-surface size, laser type, and any other extra features you require — in general, the larger the wattage and work-surface, the higher the cost.
We specialize in laser metal cutting machine and fiber laser welding machine manufacturing and technical service as a professional fiber laser equipment manufacturer. For more information on pipe cutting laser machine selection and operation, please contact us for a tailored laser solution to help you grow your business.