Laser Cleaning Machines, Both Manual and Automated Whether you need a handheld, manually loaded, or fully automated laser cleaning solution, our experts can assist you in selecting the right machine and options. Paint, oxide, rust, and other contaminants can be removed from metal surfaces using our machines. With laser texturing, they can also improve surface adhesion.
Portable Laser Cleaning Machine Parameter
MODEL
SMART HC
operating environment
voltage
220V / 380V 50 / 60HZ
power consumption
< 8000W ( including water cooler )
working temperature
5℃~ 40℃
optical parameters
laser power
CW
1000W / 1500W / 2000W
PLUSE
100W / 200W / 300W / 500W
Wavelength type
Continous / Pluse
Power stability
better than 5%
Power adjustment range(%)
10-100 (gradient adjustable)
Repetition frequency(KHz)
20-200 (gradient adjustable)
Fiber length
5-10m
Cooling method
Water-cooled
Cleaning head parameters
Scanning range
5mm ~ 120mm , Continuously adjustable
Focal length of field lens ( mm )
160mm (Optional 160mm-500mm )
Depth of focus
max 10mm
Mechanical parameter
Overall size
about 1055mmx620mmx1090mm
Total Weight
about 190K
cleaning head weight
about 1.9kg ( including isolator)
Operation method
hand-held / automated
Portable Laser Cleaning Machine Video
Wobble cleaning heads
The newly designed cleaning head is comfortable to hold and equipped with touch display, which is convenient to adjust various parameters at any time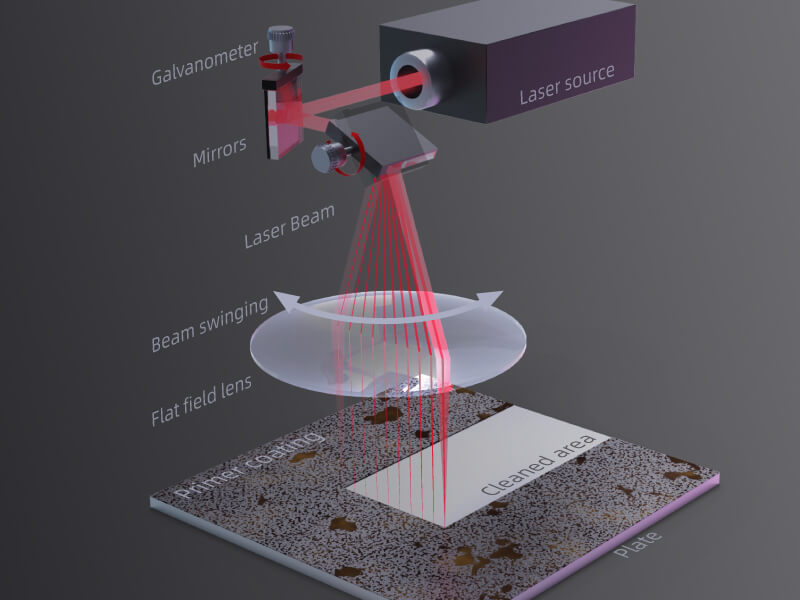 Multiple Scanning Modes
Six cleaning modes can be provided (only one linear mode for single axis ), which can be switched freely according to the actual scene requirements.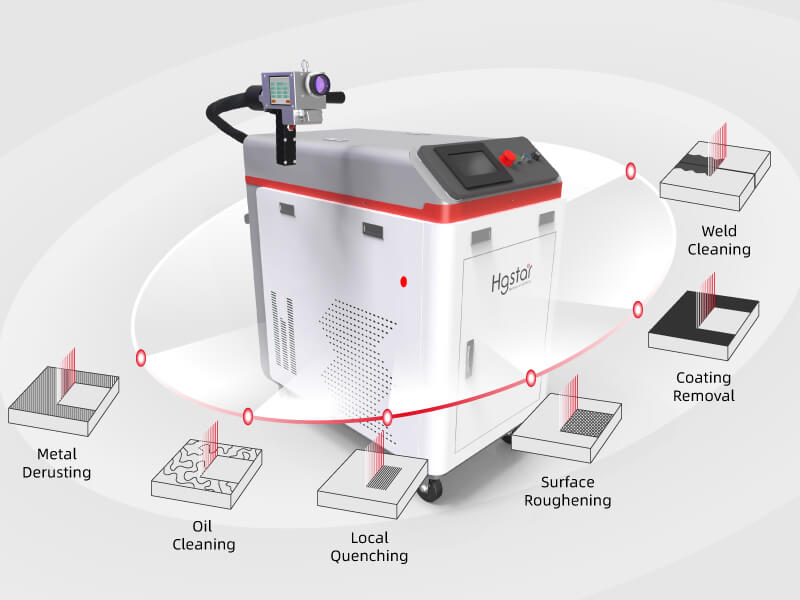 Laser Cleaning Solutions
Laser cleaning machine can be used for metal rust removal, oil cleaning, local quenching, surface roughening, coating removal, weld cleaning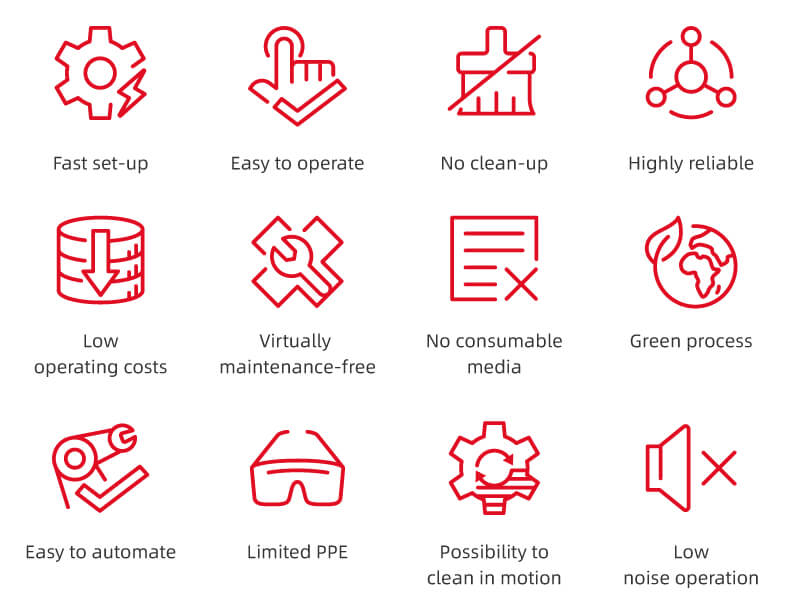 Benefits of Laser Cleaning
Using a laser cleaning machine, you can remove rust and contaminants efficiently and quickly, and you can choose the parts to be removed and realize the automation of cleaning.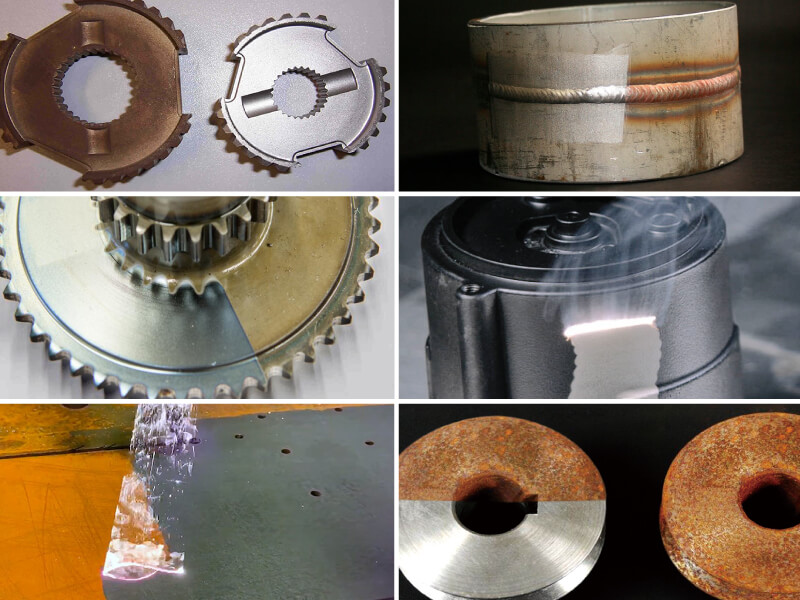 Laser cleaning samples
Laser cleaning can remove various types of contaminants from the surface of various materials, to achieve a cleanliness that can not be achieved by conventional cleaning. It can also selectively clean the material surface without damaging the material surface
Are you interested in our product?
Please feel free to contact us, we would like to help you with advice and support.