The SMART TUBE6015 laser tube cutting machine can perform high-speed, high-quality laser cutting on round tubes, square tubes, rectangular tubes, and oval tubes. The cutting section has no burrs or slag. The cutting shape can be diversified for any shape requirement.
Fiber Laser Tube Cutting Machine Parameter
| Equipment Model | SMART TUBE6015 |
| --- | --- |
| Chuck diameter | Φ20mm~Φ230mm |
| Material type | Carbon steel or round tube, square tube,rectangular tube, oval tube, etc of stainless steel |
| Tube feeding length | 6000 mm |
| Maximum blanking length of the tube | 1500 mm,3500m(Optional) |
| Maximum single tube weight | 30Kg/m |
| Laser cutting thickness | Carbon steel 1-10mm (thickness and material are related to laser generator) |
| Feeding method | Manual |
| XY Positioning accuracy | ±0.05mm |
| XY repeat positioning accuracy | ±0.03mm |
| A、W axis | Infinite rotation |
Fiber Laser Tube Cutting Machine Video
Features of Fiber Laser Tube Cutting Machine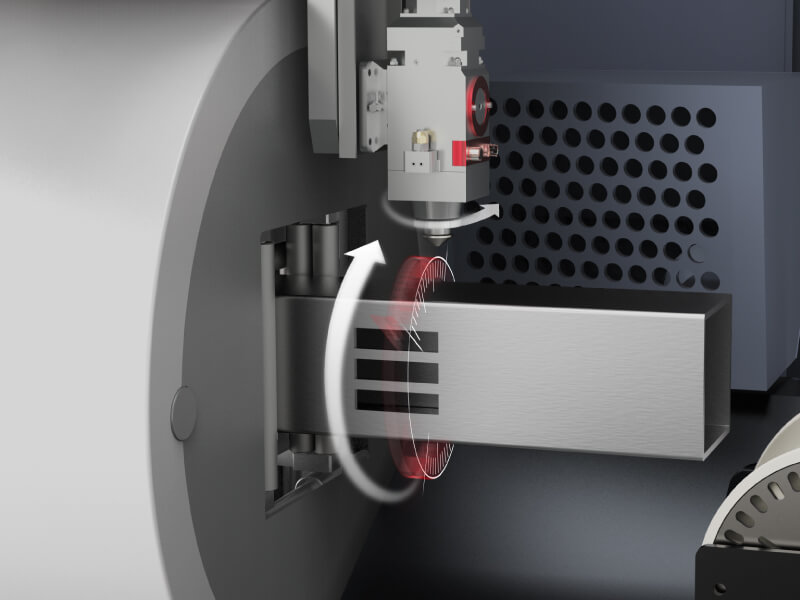 Space Leapfrog and Flying Cutting
The technology helps to minimize the moving path of cutting head by omitting repeated lift and fall, therefore, cutting speed is improved beyond doubt.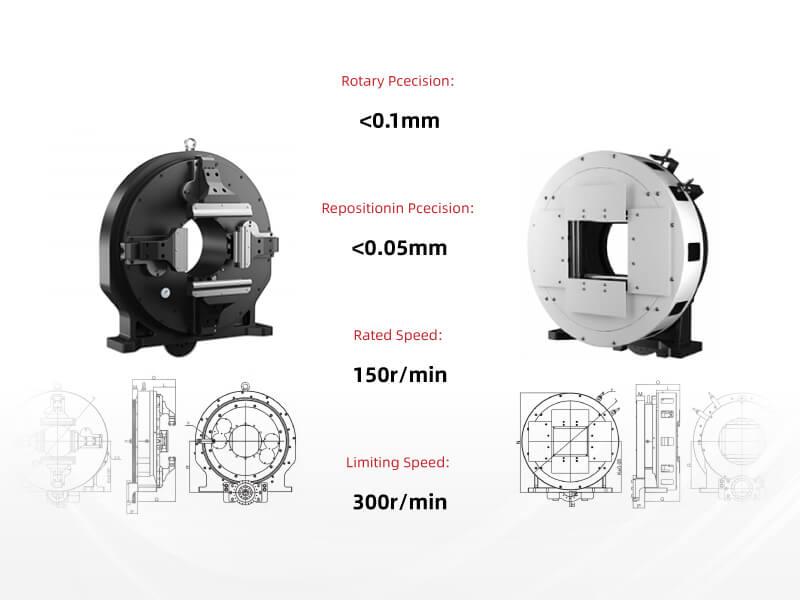 Feeding and Guiding Function
System can automatically hold and guide the single tube by the main chuck. During the cutting process, the support frame can lift the
Chucks are suitable for different tube
The chuck canself-center.
The tube end does not need to be polished, tube end with burrs is automatically cut after feeding.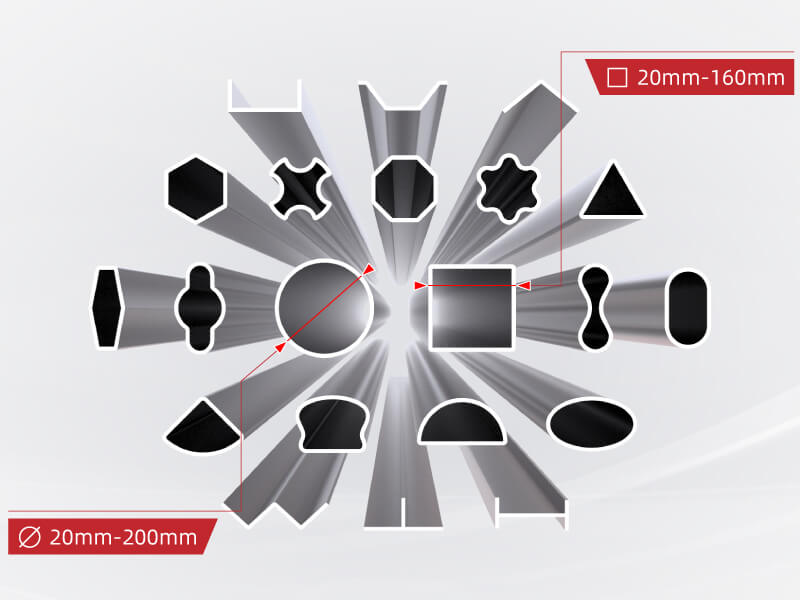 Cut Conventional Tubes,Profiles and Special-shaped Tubes
TUBE6015 can not only cut conventional tubes like round, square and rectangular tubes, and profiles like channel, angle and H-shaped steels, but also cut special-shaped tubes easily like triangular, concave, L and C-shaped tubes, etc.
Are you interested in our product?
Please feel free to contact us, we would like to help you with advice and support.