Since the development of roof panel laser welding technology by Volvo in the early 1990s, a wave of innovation in body-in-white (BIW) welding technology has swept through the global automotive manufacturing sector. Major automotive manufacturing companies around the world have vigorously pursued the development and application of various advanced welding techniques, greatly enhancing production efficiency and driving significant growth in the automotive industry. Automated systems for automotive BIW welding production lines have emerged as a prevailing trend.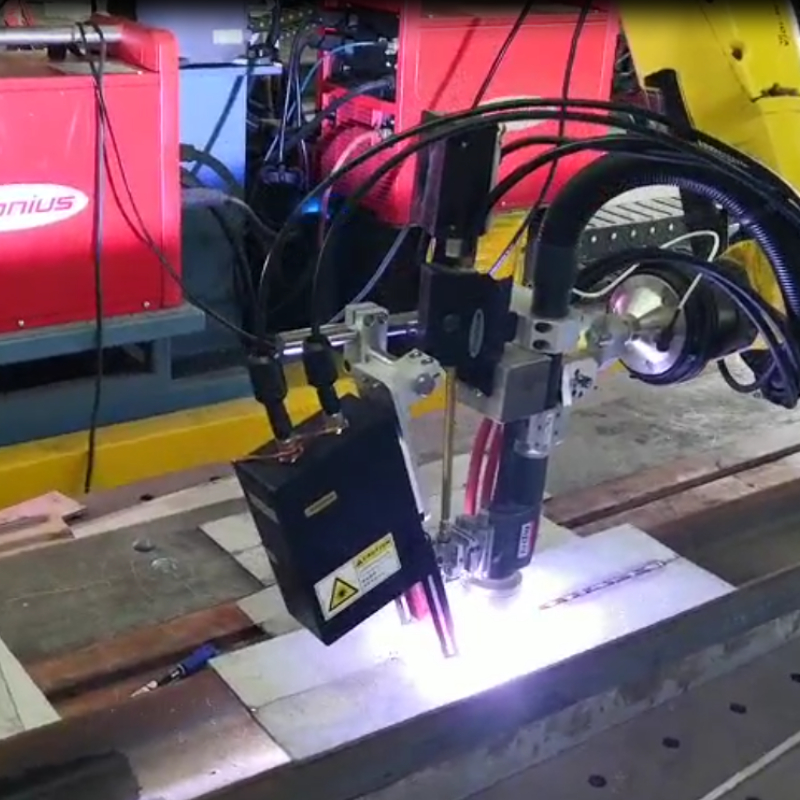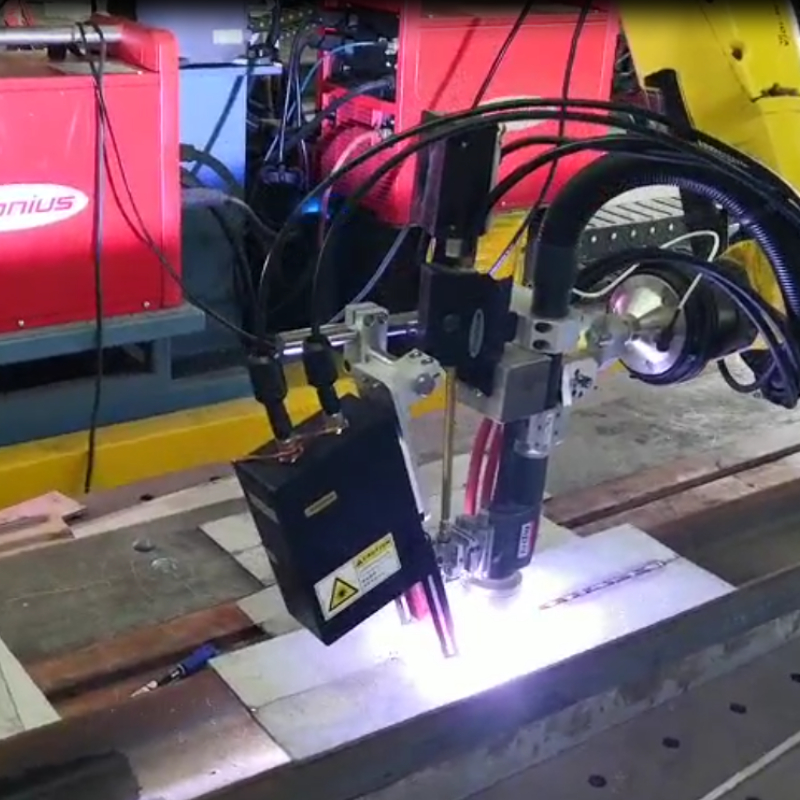 The automated system of the automotive BIW laser welding production line primarily comprises modules such as an automation control cabinet, robot electrical cabinet, stable power supply, robot body, dust collector, welding head assembly, optical fiber, light source, water cooler, and laser protection enclosure.
Among these components, the automation control cabinet is primarily used to control peripheral equipment such as the dust collector, access doors, tooling fixtures, protective enclosures, and welding heads, ensuring their operations follow the relevant control sequences. The robot's electrical cabinet communicates in real-time with the automation control cabinet to control the robot's actions. The stable power supply provides distribution protection and stable power for the laser welding equipment. The wire feeder and robot body are responsible for providing welding filler material and managing the welding process parameters, enhancing weld seam quality in a single pass. The dust collector promptly filters and removes harmful smoke, while the tooling fixtures ensure body precision and accurate positioning for welding. The welding head assembly integrates functions such as weld tracking, laser welding, and body recognition. The optical fiber and light source provide stable laser energy for welding. The water cooler maintains a constant temperature water circulation for the optical fiber, welding head, laser source, and more. The laser protection enclosure offers a safe operating environment for personnel involved in laser welding.
One of the most representative features is the three-dimensional seam vision system, which enhances the precision of laser welding on the vehicle body. Through pre-processing of weld seams, this system adjusts the vehicle body accuracy using robotic trajectories. By installing the three-dimensional vision system on the sixth axis, three-dimensional image processing can be conducted to accurately recognize the geometric position of weld seams. Additionally, the coordinate values can be transmitted to the robot through a bus for control. The robot calculates actual positional deviations, enabling automatic correction of welding motion trajectories and achieving real-time seam tracking.
In the increasingly competitive automotive manufacturing market, the industry is undergoing a period of significant development and adjustment. The technology of automotive body-in-white laser welding production lines is poised to become one of the core competitive advantages for enterprises.