Multiple overseas exhibitions on metal processing, machinery manufacturing and a variety of star products and solutions are waiting for you!
Follow HGTECH's travel guide and register early to secure the most exciting overseas exhibitions!
5.9-5.12 Australia #AMW
Booth:MT500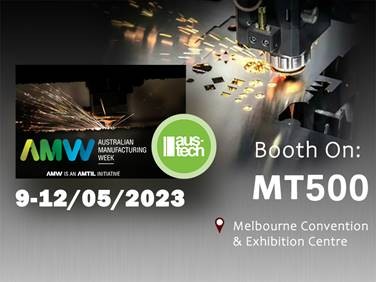 Product:CNC Plasma cutting equipment
-High accuracy and high productivity by utilizing single piece fabricated beam construction
-Combined with twin side-drive through high precision planetary gear boxes
-Plasma profiling speeds up to 20m/min
-Up to 6 torches for multi-torch plate cutting of 150mm thick material
5.9-5.13 Brazil #Expomafe
Booth:D080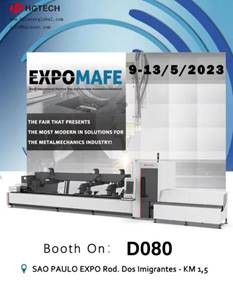 Product:Laser Tube Cutting Machine
-Convenient loading method: automatic loading or semi-automatic loading can be selected, high precision, high speed and high efficiency.
-Advanced chuck clamping system: The chuck automatically adjusts the centre of gravity and the clamping force is automatically controlled to avoid thin tube clamping damage.
-Ergonomic design: designed from an ergonomic point of view to provide comprehensive safety protection for the operator.
5.10-5.13 Italy #Lamiera
Booth:E28 pad15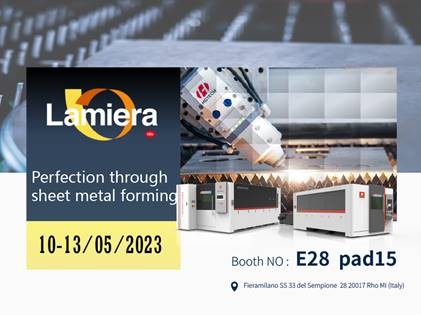 Product:
1.GF series laser cutting machine
-Auto focusing cutting head: auto focusing, high precision, light weight and slim design, water cooling mode, stability of sheet batch cutting
-Aviation grade compression beam: light weight, achieve optimal dynamic performance, good timeliness, strong fatigue resistance
-Patent hollow bed:high performance, energy conservation, environmental protection, high stability of machine tool
2.Laser Tube Cutting Machine(as described above)
5.16-5.18 Mexico #Fabtech
Booth:1643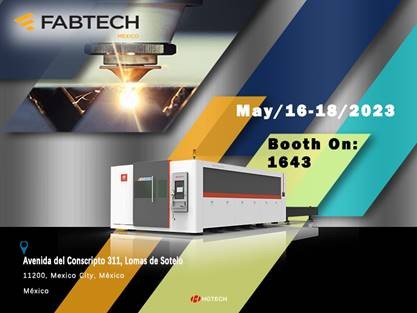 Product:Marvel Plus laser cutting machine
-Ultra-high power, leading the laser industry revolution.
-Reduce costs and improve quality for the metal processing industry.
-Higher photoelectric conversion rate, higher processing efficiency, and lower operating costs.
-Self-developed "Three Musketeers": laser source, A2300 system, automatic edge-finding.
-User-friendly fully automated processing: automatic exchange, automatic edge detection, automatic cutting.
-Cut with confidence: active obstacle avoidance laser head
-Free your hands: fully automated loading&unloading system
5.16-5.18 America #Eastec
Booth:Hall2.2138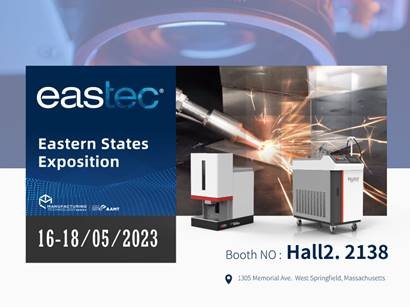 Product:
1.LCF6060 small-format laser cutting machine
It adopts marble gantry structure and high precision linear motor platform to ensure high speed and high precision stable operation of the whole machine. Adopt original imported fine cutting head, high definition positioning CCD, positioning accuracy up to plus or minus 0.01mm. With good cutting consistency without deformation, no scraping slag and burr.
2.HM-30 laser marking machine
-Compact &convenient
-Maintenance-free
-Multi-applications
-Easy to operate
-Easy integrate into the assembly line
5.16-5.19 South Korea #Butech
Booth:D-07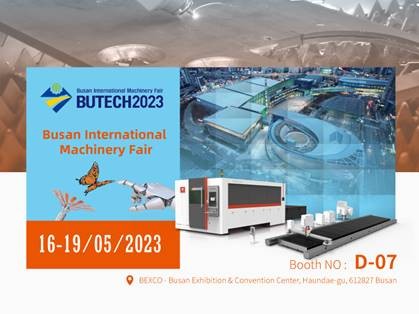 Product:
1.Walc Series Bevel Laser Cutting Solutions
-Revolutionary experience, born for large-format with doubled speed
-Expert-level Database
-Aviation-grade aluminum crossbeam, delivering faster dynamic responsiveness
-New generation modular work surface
-Cutting from all angles
-Eco-friendly efficiency: Cut costs, save energy, and reduce waste
2.Marvel series laser cutting machine(as described above)
5.18-5.21 India #India machine tools show
Booth:HALL 7B P-2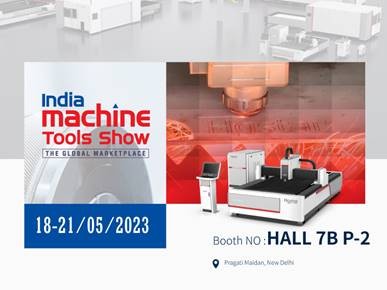 Product:Smart series laser cutting machine
-Automatic perforating and cutting of various thickness plates.
-Automatically adjusting the focus lens(ten times faster than manual adjustment).
-High strength machine bed; small deformation, low vibration, and extremely high precision.
-JAPAN Fuji servo high speed srvo motor
-Active Anti-collision Function
-Beam made of cast aluminum
5.23-5.26 Slovakia #International engineering fair
Booth:Pavilion M1/Stand 23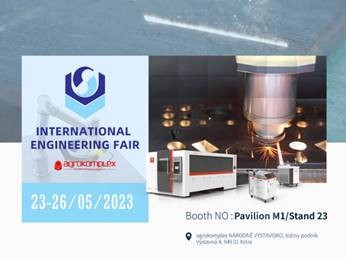 Product:
1.Marvel series laser cutting machine(as described above)
2.Handheld laser welding machine
It is designed with better welding quality and efficiency, lower costs and consumption, simpler operating threshold – it is undoubtedly the most preferable choice for small and medium-sized enterprises.
5.30-6.2 Poland #ITM POZNAN
Booth:Hall 5/Stand 25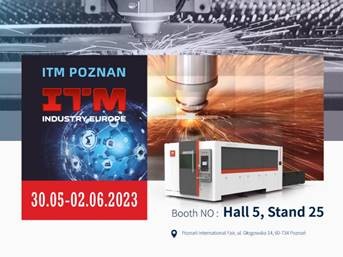 Product:Marvel series laser cutting machine(as described above)
This May, HGTECH will bring newly upgraded laser processing solutions to the global manufacturing industry, as well as exciting live machine demonstrations.
Looking forward to seeing you!