HGTECH, a leading name in laser cutting and welding technology, is gearing up for an eventful October as it embarks on a journey to showcase its latest innovations in key international exhibitions. In addition to presenting its cutting-edge machinery and solutions, HGTECH has tailored its strategies to meet the unique demands of each local market, underlining its commitment to global excellence and customer satisfaction.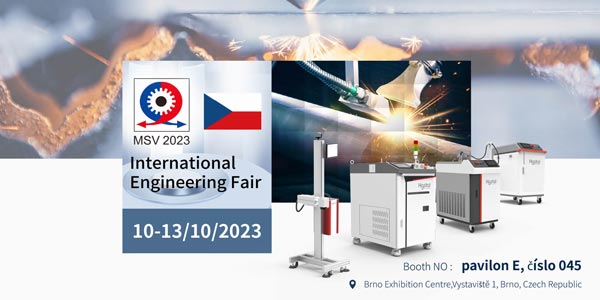 1. MSV CZ Exhibition – Czech Republic (October 10th – 13th, 2023)
HGTECH recognizes the importance of the Czech market's manufacturing sector. To cater to local needs effectively, the company has implemented a strategy focused on offering high-precision solutions with the smart3015 Laser Cutting Machine. By combining advanced technology with tailored support and training, HGTECH aims to strengthen its presence and provide valuable support to local manufacturers.
2. MAKTEK – Turkey (October 11th – 14th, 2023)
Turkey's industrial landscape is dynamic and demanding. HGTECH's strategy for this market involves showcasing the versatile GF6025 Laser Cutting Machine and the smart-HW2000 Handheld Welding Machine. By offering solutions that cater to a wide range of industries, HGTECH aims to empower Turkish manufacturers and contribute to their growth.
3. FABEX&METAL&STEEL – Saudi Arabia (October 15th – 18th, 2023)
In Saudi Arabia, HGTECH recognizes the growing significance of the metalworking industry. Its exhibition strategy focuses on presenting a comprehensive portfolio, including the smart3015pro, smart SSP (Shearing and Slitting Production Line), smart HW2000, and smart Shearing Machine. By addressing the diverse needs of the Saudi market, HGTECH aims to foster strong partnerships and support local industries in their pursuit of excellence.
4. MERCOPAR – Brazil (October 17th – 20th, 2023)
Brazil's industrial landscape demands solutions that cater to diverse applications. HGTECH's strategy for the Brazilian market centers around showcasing the TP6535 Tube Cutting Machine and the smart3015 Laser Cutting Machine. By delivering efficient and precise equipment, HGTECH aims to strengthen its presence in Brazil and support the country's industrial growth.
5. KOAA GTT SHOW – South Korea (October 18th – 20th, 2023)
South Korea's automotive and manufacturing sectors require cutting-edge technology. HGTECH's strategy for this market involves presenting samples of Automotive B-Pillars and Battery Trays. By offering specialized solutions and engaging with industry experts, HGTECH aims to demonstrate its commitment to addressing the unique challenges of the South Korean market.
Through its tailored strategies for each exhibition and market, HGTECH aims to provide value, innovation, and support to local industries while strengthening its global footprint. Attendees at these exhibitions are encouraged to visit HGTECH's booths to explore the latest offerings and engage in discussions about how HGTECH's technology can drive their businesses forward.