Rail transit has emerged in cities as a public transport for a long time, with a wide variety of types. I believe you are not unfamiliar with it. In recent years, with the rapid development of China's rail transit, as an important cleaning technology in the rail manufacturing industry, laser cleaning is a new technology different from the traditional cleaning technology in the past. Because of its green energy conservation and environmental protection, it has received more and more attention, and has become a hot application in rail transit manufacturing in recent years.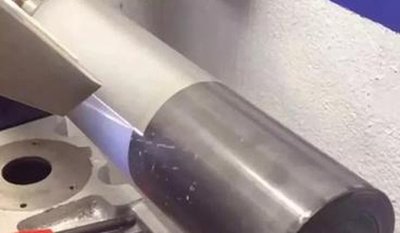 Cleaning operation is one of the essential key links in the process of equipment maintenance, and plays an important role in improving product quality and extending service life. During the maintenance and repair of rail transit equipment, there are a large number of parts that need to be cleaned, such as axles, bogies, tracks, gear boxes, brake discs, etc., which need to be cleaned of oil, rust, paint and other dirt. Because there are many kinds of dirt, different cleaning methods need to be used, even disassembling parts, and the cleaning process is long. Traditional cleaning methods have problems such as damage to the substrate, poor working environment, pollution, long cleaning time, incomplete cleaning at some positions and high cleaning cost.
As a green, intelligent and efficient processing technology, laser cleaning can meet the vast majority of precision cleaning needs in rail transit maintenance. It can remove surface oil, dirt, dirt, rust, coating, coating, paint, etc. without disassembly, without damaging the surface of the base material, with no pollution, no consumables, low cost, high efficiency, no contact, no stress, no damage, good controllability, precision cleaning of optional area The advantages of being able to clean dangerous areas that are difficult to reach fully meet the current requirements of green, environmental protection and efficiency in the field of industrial manufacturing.
With the acceleration of China's new infrastructure construction process and the implementation of "Made in China 2025", laser cleaning technology will become an indispensable technical means in rail transit manufacturing and maintenance in the future.
AboutHGSTAR: HGSTAR is the pioneer and leader of laser industrial application in China, and the authoritative provider of global laser processing solutions. We have comprehensively arranged laser intelligent machine, measurement and automation production lines, and smart factory construction to provide overall solutions for intelligent manufacturing.