What Is tube cutter laser?
The procedure and technique used to cut tubes, structural shapes, or channels is known as tube cutter laser. These products will be chopped to the required length during the process. It can also make holes or decorations in tubing.
It is a precision cutting method. It can also be used on a number of materials in a range of forms and sizes. When considering employing a tube cutter laser, look for a metal fabricator with years of laser cutting experience.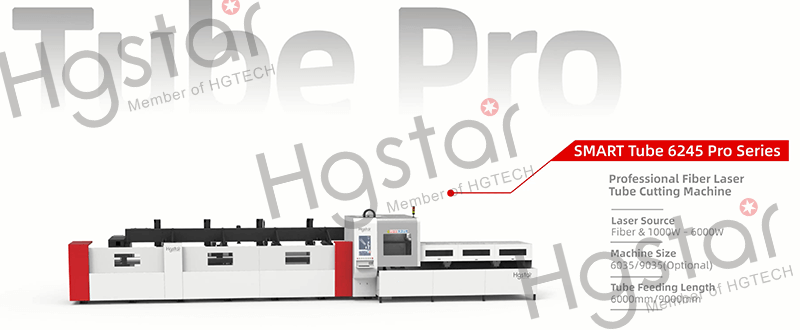 Advantages of Laser Tube Cutter
There are numerous advantages to using a laser tube cutter. Let's take a look at a few.
Materials tube cutter laser may work on a variety of materials. Choose this process for carbon steel, aluminum, stainless steel, and titanium.
If you need to cut reflective material, use a fiber laser rather than a CO2 cutter.
Non-metals can also be sliced. A tube cutter laser can cut through everything from bread to wood, plastic, and styrofoam.
The versatility tube cutter laser can handle a wide range of tube diameters and shapes. Cut the diameter of the tubing you require from less than an inch to 9 inches. Rectangular tubes can also be cut to lengths of up to 9 inches.
Length is also not an issue. Standard 24 foot tube is readily handled.
A quarter-inch of carbon steel is no match for the laser tube cutter. Machines can also cut stainless steel up to 0.25 inch thick. On titanium, the tube cutter laser easily cuts through 0.04 inches.
On tubes with round, rectangular, or irregular profiles, use a tube cutter laser.
There are no issues with shape, size, or thickness. The variety that laser tube cutting can handle demonstrates the machine's versatility.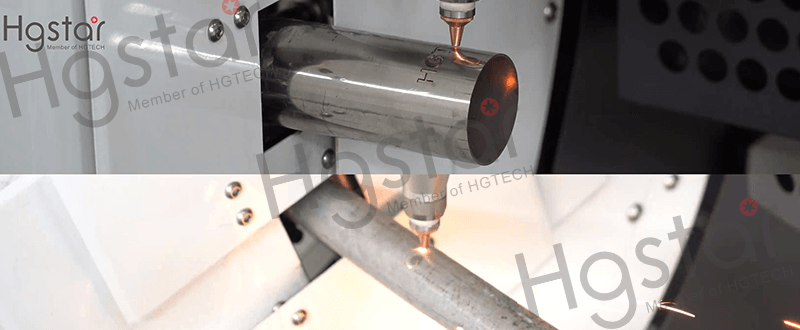 Precision
Because of the precision of a laser tube cutter's cutting, no secondary operation is required. When the parts come off the cutter, they are ready to use or assemble.
laser tube cutter cost
Because of the efficiency and precision of laser tube cutters, even complex parts may be produced easily and automatically. Automation decreases human labor while increasing completion time. When you use a laser tube cutter, your production line will be less expensive.
Efficiency
Laser tube cutters are particularly efficient because they are so precise and flexible. These machines do not require any additional processing after the cut. There are no residual materials to remove because the cuts are clean and exact.
A single machine is used to cut to length and create complex designs. There is no need for any additional equipment. This implies you won't have to swap out sections or parts, which will increase your workflow.
Laser tube cutters eliminate waste by using a single piece of raw metal for all sections. This lowers the overall cost of your project.
Laser tube cutter parts will fit together easily and precisely. That means the secondary structure is also simple and efficient.
Select a tube laser cutter
As you can see, a tube laser cutter is the way to go for all of your tube cutting needs. These tools provide unrivaled flexibility in terms of what you can cut and how you can cut it.
The Smart TUBE6015 Series tube laser cutting machine, also known as a tube laser cutter machine, is used to cut round, square, and other metal tubes. The processing length of the pipe is 6000mm, with a diameter of 10220mm. (10*10-150*150mm square tube). The Smart TUBE6015 has a very low pricing and is fitted with a fiber laser device with a power range of 1.5kw to 4kw. Let me walk you through the model's primary features:
1. Strong cutting capability: the four claw self-centering chuck can cut square pipe, circular pipe, rectangular pipe, and a variety of special-shaped pipe. The tube's diameter and length range can be adjusted (typical round tube diameter of 10160mm and length 6000mm);
2. Automatic double pneumatic chuck for steady and efficient operation: simply press the button and it will position itself. Pneumatic chuck speed is three times faster than electric chuck speed, reducing loading and unloading time; clamping force is greater and more consistent. The heavy-weighted tube will not loosen or slip after clamping, ensuring cutting accuracy.
3. Low cost: it has a simple structure, is simple to install, and can be put into production right away. It is also cost effective, with a minimal initial investment and low ongoing maintenance costs.
4. A simple and straightforward processing system that can provide real-time feedback on the operation's status to maintain orderly production.
With all of the characteristics described above, let's look at its application to see if it's a good fit for your company.
1. Tube shape: round tube, elliptical tube, square tube, rectangular tube, special-shaped tube, and others
2. Carbon steel, stainless steel, alloy steel, aluminum, copper, and other materials are used to make tubes.
3. Industry applications include fitness equipment, oil pipelines, construction machinery, vehicle manufacture, household appliance manufacturing, and other tube processing sectors.
If you believe that a tube laser cutter machine is the perfect process for you and your business, you've come to the proper location. If you have any further questions about tube laser cutter, please read our thorough product page or contact us via the methods listed below.