HGLaser once successfully developed China's first large-scale five axis CNC laser pipe cutting machine in just 6 months. The introduction of this pipe cutting machine will end the long history of China's oil fields importing slotted screen pipes. In 2001, this achievement passed provincial appraisal in Wuhan.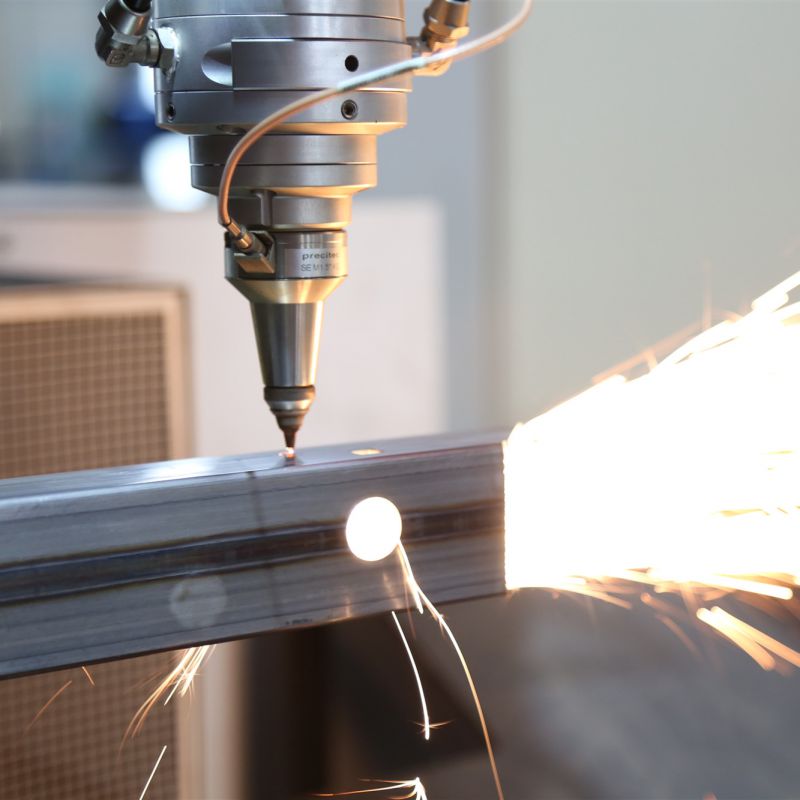 It is reported that using slotted screen pipes to collect oil is currently a conventional method for oil extraction in oilfields. Petroleum slotted sieve tube is a production process and product in petroleum sieve tube. The main parameters of slotted sieve tube include material, wall thickness, diameter, number of slits, specification of slits, and length of sieve tube.
Slotted sieve tube is a professional filtration equipment that removes particles, impurities, sediments, etc. from liquids and gases through physical filtration. Its functions can be mainly divided into the following aspects:
1. Removal of impurities
Slotted sieve tubes can effectively remove impurities from liquids and gases, ensuring the purity and good quality of the production process.
2. Protection of equipment
During the production process, impurities in liquids and gases can form sediment, sediment, and other substances that adhere to the surface of the equipment, leading to equipment damage. Slotted screen tubes can effectively remove these sediments, thereby extending equipment life and reducing maintenance costs.
3. Separation of liquids
Slotted sieve tubes can separate solid particles from liquids, thereby achieving the purification and separation of liquids.
In the past, most of the slotted screen pipes used in oil fields were cut with ceramic tools. Due to the narrow width of the slits on the inner and outer walls of the steel pipe, it is easy to cause blockage of the slits, which can affect the oil output and turn a "valid well" into a "waste well". Therefore, the slotted screen pipes used in oil fields in China in those years have all been imported.
Shengli Oilfield has found HGLaser and entrusted them with the key scientific and technological research project of the oilfield – laser tube cutting technology for slotted screen pipes. After unremitting efforts, HGLaser has finally developed China's first large-scale five axis CNC laser pipe cutting machine. The advantage of this pipe cutting machine is that it uses laser as a tool to cut satisfactory slotted screen pipes for the oil field, thereby bringing considerable economic benefits to the oil field. For example, in Shengli Oilfield, it is necessary to import 200-300 tons of slotted screen pipes per year. At 30000 yuan per ton, it costs 9 million yuan per year. Using the laser pipe cutting machine developed by HGLaser, it only costs 16000 yuan per ton, saving over 4 million yuan per year.